Last night, I spent a few hours on court at the Roosevelt Island Racquet Club with the NYC Paragon Sports' tennis sales team. They were play testing the new Volkl Organix V1 Pro and this year's model of the classic Volkl PowerBridge 10 Mid.
I personally play tested the prototype V1 Pro in early April, and was impressed that it is a player's frame at 99.5 in2 with a V1 Big Grommet technology string bed. The Classic V1, known as the 'Arm Saver' has been around for more than 15 years, so the technology is proven as well as popular. Putting this plush string bed into a smaller head, thinner beam racquet, is an idea which surprisingly did not happen sooner, given almost all competitive players are using poly, or at the least, a poly hybrid. The advantage of this string bed is the far larger sweet spot coupled with a longer dwell time resulting in more feel to those who hit flat. Add in great spin production and you have a racquet that adds versatility to any player, while still an excellent choice for those who only play with heavy topspin or slice.
Two of the Paragon staff were bona fide D I players, Brandon Gallegos, who recently just graduated, having a full ride at Niagara University, and Paragon's floor manager, Oz Chowdhry, a brilliant young man who is taking a time-out from med school while also coaching a D I player from the Midwest. Here are their comments regarding the XV1 Pro:
Brandon:
"It's flexible and produces nice, heavy topspin, but I could still flatten-out the ball when needed. I felt that the racquet allowed me to hit a great variety of shots. The string bed has a very large sweet spot, and is very forgiving. Whenever I took the ball on the rise, the string still felt lively when I contacted the ball closer to the frame."
Oz:
"For its weight, against a hard hitting D I player, it is still very solid. There is easy access to spin, but it is still very accurate on flatter shots. The racquet also allowed me to hit short topspin angles, drive with depth, and hit short touch shots."
I also had three D III college players and a ranked B's 14's junior play test the frame last week. Here are a couple of their comments:
"It let me hit with a lot of spin and I really felt the ball."
"Very solid. It dampened the shock to my bad arm really well. There were no vibrations!"
Lastly, two Future's Circuit competitors remarked:
"It is really stable, especially at net. It also hits flat serves really well with good control and pop."
"It is hard to miss a ball because there is so much feel and because it is so stable."
In conclusion, a very well received piece of equipment anyone would benefit having in their bag! Here's the particulars:
Specifications: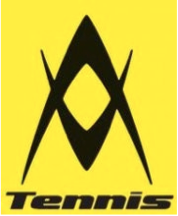 Head Size: 641.25cm2/99.5in2
Cross Section: 23-20-23
Length: 68.5cm/27in
Weight Unstrung: 305 g/11.3 oz
Balance: 32.5cm/1.0 inch HL
String Pattern: 16×19
Also, for those of you who are already familiar with the very stable, soft flexible feel and awesome control of Volkl's classic PB 10 Mid 93in2, you will love hitting with the new 'Stealth' cosmetics… and it looks stunning, if you are into paint jobs!
In conclusion, If you take the V1 string bed out of the XV1 Pro, you would have a very precise player's frame at 23/20/23 cross section where the player provides the power. The V1 string bed provides the increased dwell time and arm dampening so there will be a lot of feel with flatter shots and much spin when needed for those whose swing speeds are not as violent. If you crank-up the tension, much more aggressive swings work very well too. Lastly, be mindful that there are now three versions of the V1, and this one is definitely for the more accomplished player, hence, the designation, 'V1 Pro'.
Look for delivery of both of these frames sometime next week! Enjoy!